Welcome to WRE 2021!
Influenced by the current pandemic situation worldwide, most participants are not able to join the conference in Xi'an physically. After comprehensive consideration,) The 7th International Conference on Water Resource and Environment (WRE 2021) will be changed from a hybrid mode (Online and Offline) to online mode via MS TEAMS only (virtual conference without any physical participation) from November 1-4, 2021.

Debuted in July 2015, the first WRE conference was held in Beijing with more than one hundred participants. The WRE conference highlighted the needs to maintain the sustainability of indispensable water resources under increasing uncertainty and to protect the fragile water environments under the growing concern of intensive use of water we are facing today. As an annually held conference, this conference has been successfully held Online in 2020, and physically held in Shanghai, Qingdao, Kaohsiung, and Macau in the past years.

Having held the position under several of the most important dynasties in Chinese history, Xi'an is one of the oldest cities and the oldest of the Four Great Ancient Capitals in China. It is the capital of 13 ancient dynasties in China, which could date back to 1200 years ago. Even before the lives of Christ, Mohammad, and Siddhartha, Xi'an was an excellent city and already influencing the world outside of the Great Wall of China. Best known for its ancient historical ruins, museums, cultural relics, and archaeology, Xi'an draws visitors wanting a glimpse of the Middle Kingdom 's long and spectacular history.

We look forward to meeting you all in the beautiful city Xi'an!
Important Dates
---
Time Countdown
0 Days Left
Last Round of Submission Deadline: September 20, 2021
Submission System
Review System
Files Download
---
1.
Conference Program
2.
MS Teams Guideline
3.
Abstract Template
4.
2021 CFP Brochure
Publication
Unpublished and original papers are encouraged to submit via the
Online Submission System
. All submitted full papers will go through the peer review process and acceptance will depend on the quality, originality, language and relevance.
• Selected papers will be recommended for publication in related SCI-indexed journals with Impact Factor, including but not limited to:
Journal of Hydrology
Elsevier, IF=5.722
Special Issue: Urban Hydrological Processes
Submission Deadline:
May 16, 2022
• Accepted papers will be recommended for publication in the following regular journals:
Engineered Science
(Indexed by Scopus)
ES Energy & Environment
Case Studies in Chemical and Environmental Engineering
International Journal of Environmental Protection
Journal of Water Resource and Hydraulic Engineering
WRE 2021 Best Awards | Congratulations!
Best Oral Presentations
Session 1: Water Resources and Environmental Science
Benefit analysis of industrial water supply in Xi'an based on emergy method
Dr. Zihan Guo, Xi'an University of Technology, China

Session 2: Soil, Groundwater and Hydrology
Groundwater Geochemistry and Hydrogeochemical Processes Assessment in Bantul, Yogyakarta, Indonesia
Miss Diyaning Ratri, Universitas Gajah Mada, Indonesia

Session 3: Water, Marine Science, and Environmental Pollution
Occurrence of microplastics in the sediments of Baseco port area at Manila Bay, Philippines
Dr. Kathlia D. Cruz, Mapua University, Philippines

Session 4: Water Pollution and Wastewater Treatment
Anammox: State of the art and remaining challenges
Dr. Xiaowu Huang, Guangdong Technion – Israel Institute of Technology, China

Session 5: Water Recourses and Water Management
Legal implication of the use of big data in the transboundary water context
Dr. Imad Antoine Ibrahim, Qatar University, Qatar

Session 6: Water, Climate Change, and Extreme Events
Water availability and severe floods are driven by atmospheric rivers in New Zealand
Dr. Jingxiang Shu, The University of Auckland, New Zealand

Session 7: Ecology and Environmental Science
Revisiting the biodiversity of Salvelinus: new insights driven by recent molecular genetics achievements
Dr. Evgeniia I. Bondar, A.V. Zhirmunsky National Scientific Center of Marine Biology, Far Eastern Branch, Russia


Best Poster Presentation
How to improve the ecological compensation policy of planting structure adjustment in BTH area?
Dr. Yuan Xiu, Xi'an University of Technology, China

The efficiency of crude enzyme extracted from horseradish root in oxidation of catechol
Dr. Fathollah Gholami-Borujeni, Mazandran University of Medical Sciences, Iran
Organizer
---
Co-organizer
---

Supporters
---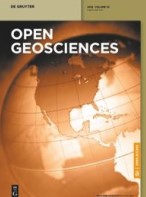 Partner
---
News
---
1. WRE2020 Conference Proceedings have been indexed by Ei Compendex and Scopus. 【February 20, 2021】
2. Welcome Prof. Hassan Karimi-Maleh to join WRE2021 as Keynote Speaker! 【January 11, 2021】
3. Selected papers of WRE 2020 have been published in Regular Issue (
Vol. 19, Iss. 1
) in Applied Ecology and Environmental Research (IF=0.712). 【December 23, 2020】
4. Welcome Prof. Dominic C. Y. Foo to join WRE2021 as Keynote Speaker! 【December 16, 2020】
5. WRE2020 Conference Proceedings have been published by IOP Conference Series: Earth and Environmental Science (EES) in
Volume 612
. 【December 9, 2020】
6. Selected papers of WRE 2020 have been published in Regular Issue (
Vol. 18, Iss. 6
) of Applied Ecology and Environmental Research (IF=0.712). 【December 3, 2020】
7. Selected papers of WRE 2020 have been published in regular issue (
Vol. 18, Iss. 4
) of Applied Ecology and Environmental Research (IF=0.712). 【September 8, 2020】
8. We are happy to announce that WRE2020 is successfully held Online via Teams during August 23rd to 26th, 2020. We had a technical program that consisting of 2 welcome speeches, 1 international keynote speech, 57 oral presentations, and 11 poster presentations. 【August 29, 2020】
9. Special Issue of WRE2019 - "Water Environment Protection and Contamination Treatment" - has been published in Environmental Science and Pollution Research (
Vol. 27, Issue 28
) (Springer, IF= 3.056). 【August 31, 2020】
Follow us on
---
Wechat:
Linked in: